DrayTek DNS/DHCP vulnerability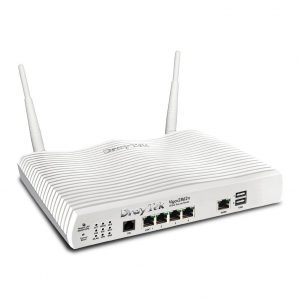 Update your DrayTek firmware without delay.  Contact Technical Support for assistance.
Router manufacturer DrayTek have issued warnings thata number of its wireless router products are at risk of exploitation by hackers.  This is due to a vulnerability that could allow an attacker to remotely change the devices' DNS and DHCP settings.
If an attacker is able to exploit this vulnerability on your router, it could result in web traffic being redirected via a rogue DNS server under their control, to bogus websites, replace adverts on legitimate sites, or even block your access to security updates.
DrayTek have started rolling out firmware updates. If you are using one of the following models, please update your firmware and check your DNS/DHCP settings as a matter of urgency:
Vigor 2760 Series
Vigor 2762 Series
Vigor 2830db
Vigor 2830nv2
Vigor 2830sb
Vigor 2832 Series
Vigor 2850 Series
Vigor 2860 Series
Vigor 2862 Series
Vigor 2920 Series
Vigor 2925 Series
Vigor 2926 Series
Vigor 2952
Vigor 3200 Series
Vigor 3220
Vigor BX2000
If you require assistance with this update or you'd like to schedule your router update to be carried out by us, please contact Technical Support on 023 8161 7181 or email support@switchnetservices.co.uk