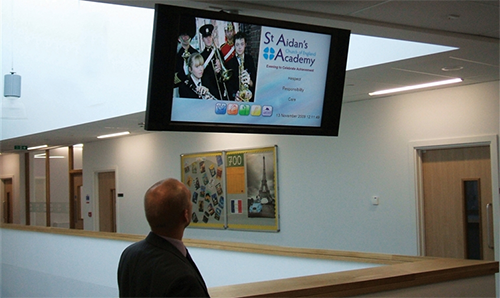 A digital signage system allows you to communicate with your staff, students, parents and visitors with up to date and relevant messages, instantly.
You could use digital signage in the following ways:
Announcements
Timetables and room scheduling
Digital menus for your canteen
Raising the profile of events or opportunities
Celebrating staff and/or student achievements
Emergency information, such as fire evacuation routes
Information for parents
We can implement a solution that scales from just one screen to one hundred, all with an easy to use, web based management portal for your staff. Use access control lists to give control to certain displays to different departments while allowing your administrative staff control over all the displays.
Please get in contact to find out how we could help you